Engage your students with our Digital Teaching Tools.  Use Digital Teaching Tools to bring your teaching to life, reduce teacher prep time, and promote handwriting success for your students in grades Pre-K–4+.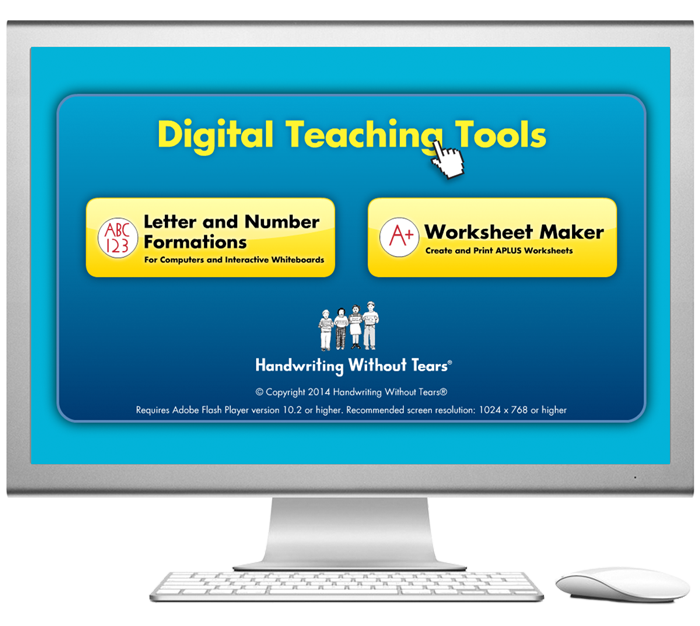 Letter and Number Formations
Bring our letter and number formations to life for your students.
Model the steps for writing letters in printing and cursive using your interactive whiteboard or any web browser with Adobe Flash. Children follow along by using big arm movements or by working along in their student workbooks.
Features:
Print and cursive letter formations
Number formations
Spanish version included
Child-friendly animation and language
Easy-to-use interface
Now includes audio instruction and sound effects!
A + Worksheet Maker
Reinforce good handwriting habits in all subjects.
Create worksheets and provide modeled instruction for students in Pre-K through fourth grade, in both print and cursive, for additional handwriting practice and use in other lessons, including expository writing, spelling, and vocabulary.
Features: 
Additional practice sheets with HWT font and double lines
 
Worksheets include sentence writing, spelling, and vocabulary
 
Now includes Pre-K downloads!
 
Save your worksheets
 
Handwriting certificates
 
Certificates of completion for students
 
Spanish version included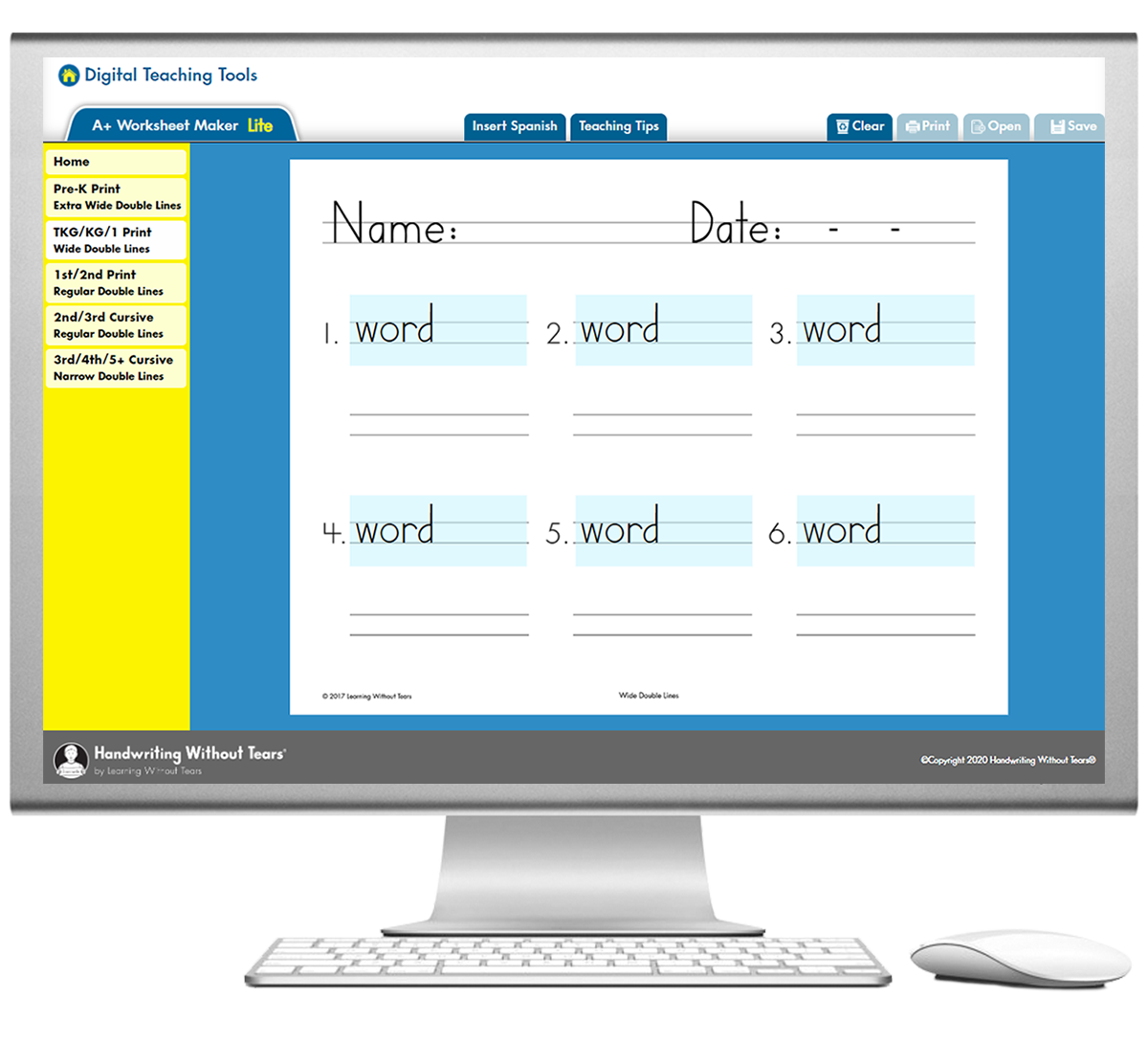 System Requirements
Requires Flash Player 10.2 or higher. At a minimum, application should be viewed at 1024×768 screen resolution, but 1280×1024 or higher resolution is recommended.